Minutes after Brandon Brewer threw a no-hitter against Ouachita Christian during the 2021 baseball season, assistant coach Ben Sheets shook his head as he walked past the dugout and said one word. "Godsend."
In a year where Sterlington's top two pitchers on paper — Seaver Sheets and Nick Whittington — combined to throw just one inning of baseball due to injury-related concerns, Brewer found himself in the perfect place at the right time.
"Honestly, it's just a blessing," Brewer said. "Some people might think I just moved to pitch here, but the whole move altogether ended up being a great thing."
The 2021 Ouachita Citizen Pitcher of the Year started his journey toward earning that accolade in Alabama with his mother. After COVID-19 shut most of the world down, Brewer and his mom discussed a potential move to Sterlington, as his stepfather had been living in the area for the past few years due to his occupation.
"I can remember visiting the area and hearing about a lot of the players just before summer ball was starting up," Brewer said. "I get a follow on Instagram from Seaver Sheets. I was like, 'Huh…' Then Parker Coley follows me, and we start talking on Snapchat. Then we end up playing each other in a tournament."
By the time Brewer's Viper Baseball Academy and Coley's Team Louisiana met up in a tournament in Atlanta, Brewer had already made up his mind about coming to Sterlington. But after a rain delay pushed their game back, Brewer visited with Coley in the car to kill time.
"Just told him he was going to get a ring," Coley recalled.
Fast Forward nearly a year later and that promise was fulfilled with a Class 3A State Championship, and Brewer certainly did his part with a 12-1 record to go along with 108 strikeouts and 28 walks. Brewer boasted a 1.21 ERA during Sterlington's third state championship season in five years.
More important than the LSU-Eunice signee's fastball, though, he meshed with his teammates instantaneously.
"Look the hardest thing to do is moving six or seven hours away when you're in high school," Sterlington head coach Mark Sims said. "Everybody took him in. He fit in just like everybody else. He comes over to baseball and proved himself immediately. He has great character. He's a great student. He's just a great kid."  
With the move, Brewer found out quickly that Louisiana baseball was, well, a little more competitive than what he'd grown accustomed to in Alabama. And the players he saw on a regular basis were going to test him weekly. 
"One thing I can say is talent her is so much better," Brewer said. "You have a few guys in Alabama on every team that are pretty good. But here, every single team has one or two guys that are solid."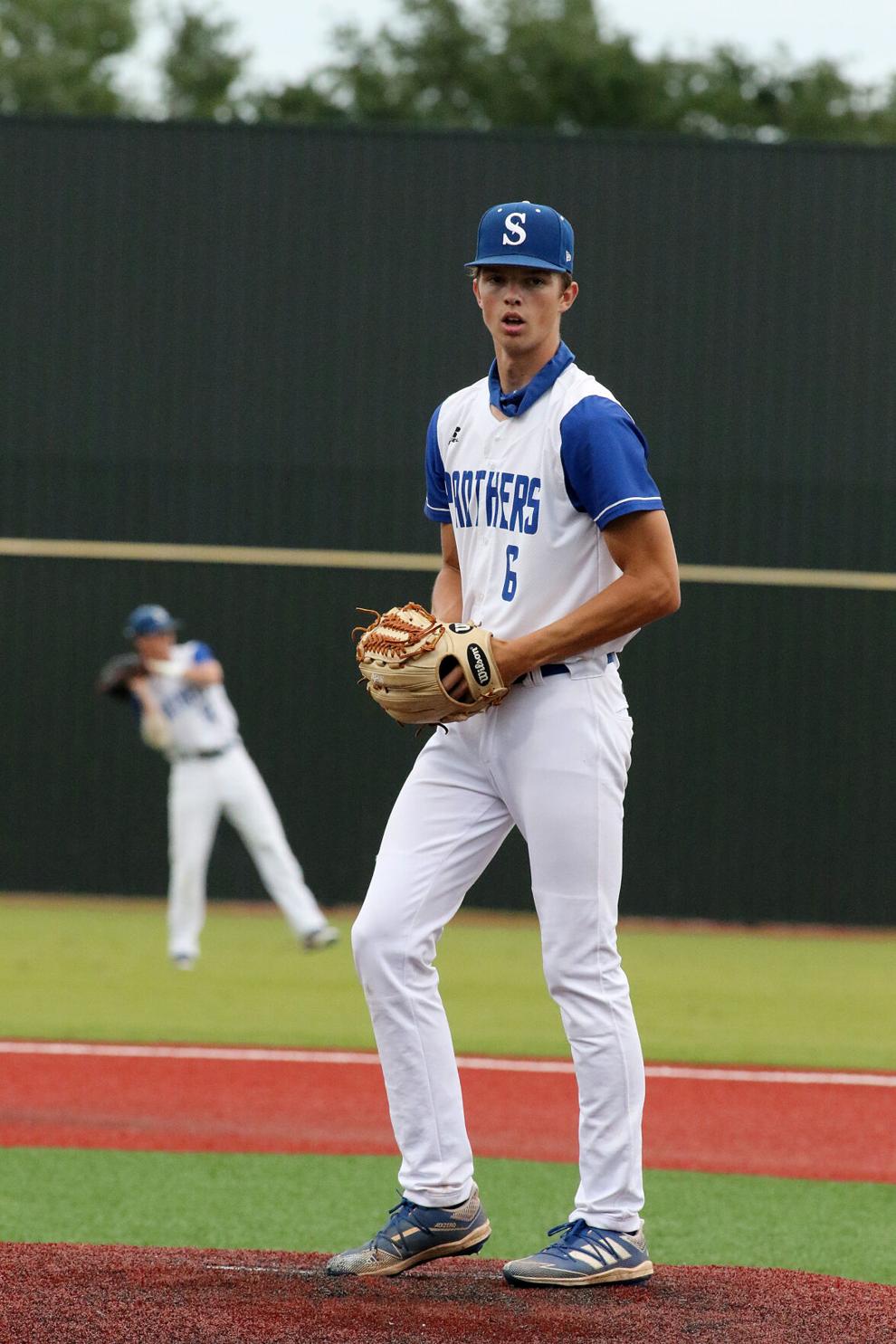 Brewer built a strong résumé over the course of the season as Sterlington's ace. He even learned to dislike rivals like his new teammates, and carried a chip on his shoulder before a grudge match against OCS. Brewer dominated with a no-hitter against the eventual Division IV State Champions, but he developed a dislike for the color green long before that matchup occurred.
"I'm pretty sure (Brewer's) first day down here we went to eat at The Fieldhouse, and when we passed OCS, I said, 'That's the school we don't like,'"  Coley said. "I don't own one single green shirt in my closet. Nothing against the guys at OCS. I like some of those guys, but it's just the school that we don't like. From then on out he was like, 'OK, we don't like OCS.' He just adapted to it." 
Brewer became familiar with the customs of Panther baseball, and though manifesting disdain in a friendly rivalry might be important to his new teammates, Brewer understood what the most important thing was to his coaches: just throw strikes. For one to pitch for Sims at Sterlington High School, you have to throw strikes, and Brewer did that regularly in dominant outings. And he especially did it in the postseason. 
Sterlington's ace led his team to back-to-back Game 1 victories in the second round and quarterfinals of the playoffs. In a 9-0 win against Berwick, Brewer allowed just three hits and struck out eight in the seven-inning victory. Brewer matched that performance in a seven-inning win against Jena, as he allowed three hits and struck out eight in a 6-3 contest. 
So Brewer went out and put on yet another memorable performance. Brewer let his defense work, as he allowed just four hits and helped manufacture four double plays in 6.2 innings pitched of the 7-3 victory against Iowa. 
After the season was over, the Louisiana Baseball Coaches Association named Brewer the Pitcher of the Year for Class 3A. 
From signing to play college ball to earning top honors in the state, it's hard for Brewer to truly fathom where life has taken him over the last year. He and his mother made a leap of faith to move to Louisiana during a pandemic. And the promises that were made by strangers turned friends were kept in the end. 
"The first thing Seaver (Sheets) said to me was, 'You're going to get a ring,'" Brewer said. "And sure enough, we did."