If head coach Mark Sims had to choose one Panther batter he's coached to stand in the box for a championship-defining moment, Parker Coley would be on the short list. 
"I tell you, man… Parker Coley put together a year that ain't Jarrett McDonald numbers, but if you were to ask me with bases-loaded in the seventh inning, who do I want? I couldn't answer," Sims said. "Coley you just knew you were going to get 100% maximum effort. I think you'd have to throw his name in a hat with Jarrett McDonald and Dalton Dopson."
Coley's numbers aren't quite what former Ouachita Citizen Player of the Year McDonald posted back in 2018 (.480 batting average), but the 2021 Ouachita Citizen Player of the Year did alright for himself with a .448 average with nine homers and 54 RBIS. He led the Class 3A State Champions in all three major categories.
He's also the first Sterlington Panther to ever win two Most Oustanding Player honors in state championship games.
"That's just a blessing," Coley said. "Being good at the right time. It was a big game, but I would like to say that I don't fold under pressure. I don't get nervous. That's just an attribute I have. It's still a baseball game. You still have to get 21 outs. It's just like a game out here (at Sterlington High School)."
Sterlington assistant Ben Sheets would certainly agree with Coley's assessment. Fear and Parker Coley just don't mix, for the good or for the better.
"Parker's biggest thing is he's not afraid to fail," Sheets said. "I've seen him at the mountain top and not on the mountain at all. That's why he hits homers because he's not afraid to strike out. Parker's strengths and weaknesses are the same thing. He's great because he wants to be great. Parker is a great teammate. He beats to his own drum. I love the fact that this kid wasn't afraid to fail."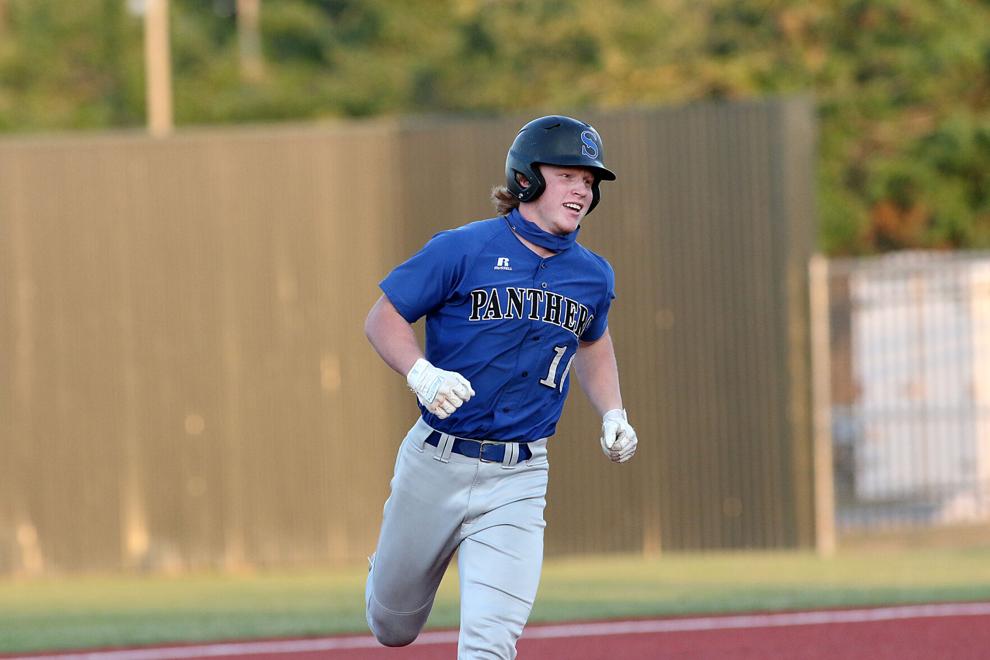 Before Coley reached the "mountaintop" as the Louisiana Baseball Coaches Association Class 3A Player of the Year, he had times where he was flat on his face at the bottom, trying to find a way out of Sims' doghouse. The same characteristics that made him a tenacious champion at Sterlington are the ones that led to some tough lessons early on.
"When he was coming up through the middle system, I heard stories about him. I'd hear he'd make plays that made your jaw drop and then he'd turn around and make plays that would make you pull your hair out," Sims said. "His freshman year, we were playing a summer game, and somebody singled into left field. And he tried to throw them out at first base. I immediately pulled him. We had a long talk about respecting your opponent. But you knew right then at that moment that he had one heck of a future."
Before Coley made a name for himself in 2019 and signed with LSU-Eunice last November, he was trying to find the right balance as a fearless competitor. That fire was there, but Sims and Sterlington's coaching staff tried to help Coley control it and play within himself.
"Coach Sims can humble you real quick," Coley said. "This game can humble you real quick. It's very rare that we'll have fun at practice, but what I've learned in practice these four years is so much that I can't ever imagine not being here."
How poetic it was that Sterlington's senior went from trying to throw out a base runner at first base to catching a fly ball in right field and doubling up a Lutcher player to help swing the momentum in favor of the Panthers in the Class 3A State Championship. Trailing 3-1 in the second inning with runners on the corners with one out, Coley charged a hard-hit shot, made the catch and threw it over to first for the double play.
"I see the guy in front of me, and I know that guy on third is going to tag," Coley said. "That guy was thinking his teammate was going to tag and I'd throw it home. But I saw him in front of me. I was like, 'Oh no, I can get this guy out at first.'"
That inning-ending double play followed by Cole Thompson's game-tying two-run homer in the bottom of the second inning set the course for an 8-4 Sterlington victory. Coley also homered in the victory, as his solo blast in the fifth inning gave the Panthers a little breathing room down the stretch.
"That was all a fever dream," Coley said. "I'll go back and watch videos and go, 'Man, I don't even remember that.' I can remember my mindset going through the at-bat, and then when I hit it, I was like, 'Oh my gosh. That's probably the furthest ball I've ever hit.''
Sterlington was later acknowledged by MaxPreps.com as the fourth best small school team in the nation. That accolade came after a 34-5 season.
Coley and his teammates have only suffered one home playoff loss in their collective career. That one blemish came against Jena this past season, which as a matter of fact gave Sims his only home playoff loss since taking over at Sterlington in 2014. Sims credits the players he's had over the years, as baseball stars like Coley have helped shape Sterlington into the flagship program of Class 3A. And Coley is confident next year's bunch will continue to reign as champions. 
"We got a win over West Monroe, Ruston, three wins over Neville and two of those teams were in Sulphur," Coley said. "Coming out of the regular season, we had four losses. Two of those were to West Monroe and the others were to Ruston and Haughton. All of them were ranked in the Top 6 in 5A… Sterlington will still be the team to beat next year. I think they get another ring."